Audit and Assurance Services
Audit and Assurance Services
Kushner LaGraize, L.L.C. has a stable team of audit and assurance professionals that deliver efficient, yet personalized audit and assurance services to clients.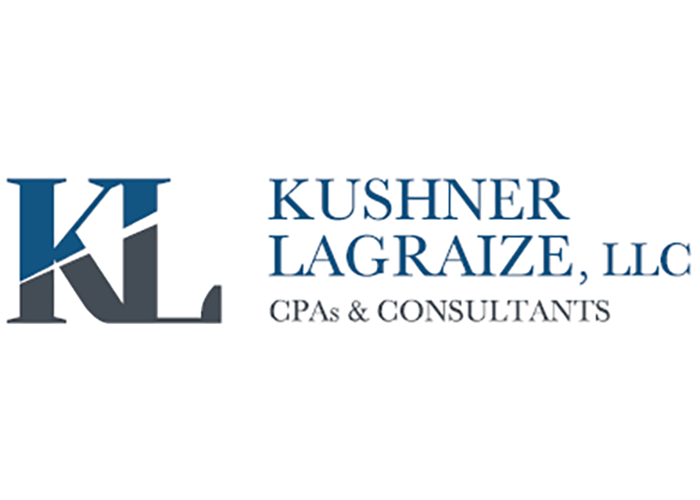 Audit and Assurance services are provided to add credibility to an organization's financial statements, and are often required by third party users and regulatory agencies. We provide reports to help investors and creditors evaluate the business which can also help owners and management make strategic business decisions. While performing audit procedures we often identify and communicate recommendations on opportunities to strengthen internal accounting controls and operational improvements which can also help owners and management.
Some of our core assurance services include:
Audits
An audit provides the highest level of assurance. Audits are commonly used to comply with banking covenants, help deter the occurrence of fraud and error, and to facilitate the purchase or sale of a business. Kushner LaGraize, L.L.C. performs audits in a variety of industries and types of entities including:
Retail
Government/Single Audit
Not-for-Profit Entities
Healthcare
Engineering/Construction Contractors
Employee Benefit Plans
Manufacturers
Broker Dealers
Professional Service Firms
Reviews
Less extensive than an audit, but more involved than a compilation, a review engagement consists primarily of analytical procedures we apply to the financial statements, and various inquiries we make of your company's management team. If the financial statements or supporting information appear inconsistent or otherwise questionable, we may need to perform additional procedures. A review doesn't require us to study and evaluate your company's internal controls, or verify data with third parties, or physically inspect assets.
Why might a business request a review engagement? It can be a good middle ground, providing the advantages of a CPA's technical expertise without the work and expense of an audit.
Compilations
A compilation provides the lowest level of service which provides no opinion or Assurance. In compiling financial statements for a client, we present information that is the "representation of management" and we express no opinion or assurance on the statements. Compilations don't require inquiries of management or analytical procedures. Instead, we rely on our knowledge of accounting principles and a general understanding of your business.
Agreed-upon Procedures Engagements
On numerous occasions we have worked with client management to design specific testing procedures designed to address certain specific business and internal control risks at their businesses. We prepare reports to management on the results of these testing procedures and provide recommendations based on our findings. These types of engagements are often required by certain regulatory agencies as well.
Internal Control Studies
Every business should have a system of policies and procedures in place that safeguard assets and ensure that financial transactions are accurately being recorded in the accounting system. Based on our experience, we can assist your company by testing and analyzing your businesses' internal control procedures and offer recommendations which could strengthen your internal control system.
Tax Credit Cost Certification Audits
The State of Louisiana often requires these types of audits in conjunction with the granting of certain state tax credits for qualified rehabilitation expenditures. We have experience performing these types of engagements.
Digital Media Tax Credits
We have experience performing the related Agreed-Upon Procedures engagements which are required by the State of Louisiana in order for clients to obtain these credits.
---
Kushner LaGraize, L.L.C. has a stable team of audit and assurance professionals that deliver efficient, yet personalized audit and assurance services to clients.
We are registered with the Public Company Accounting Oversight Board (PCAOB), and we are members of:
the American Institute of Certified Public Accountants (AICPA),
the AICPA Government Audit Quality Center (GAQC),
the AICPA Employee Benefit Plan Audit Quality Center (EBPAQC), and
the Louisiana Society of Certified Public Accountants (LCPA).
We are subject to a Peer Review every three years through the AICPA Peer Review Program administered by the National Peer Review Committee. This process confirms our adherance to the strictest of quality control standards.